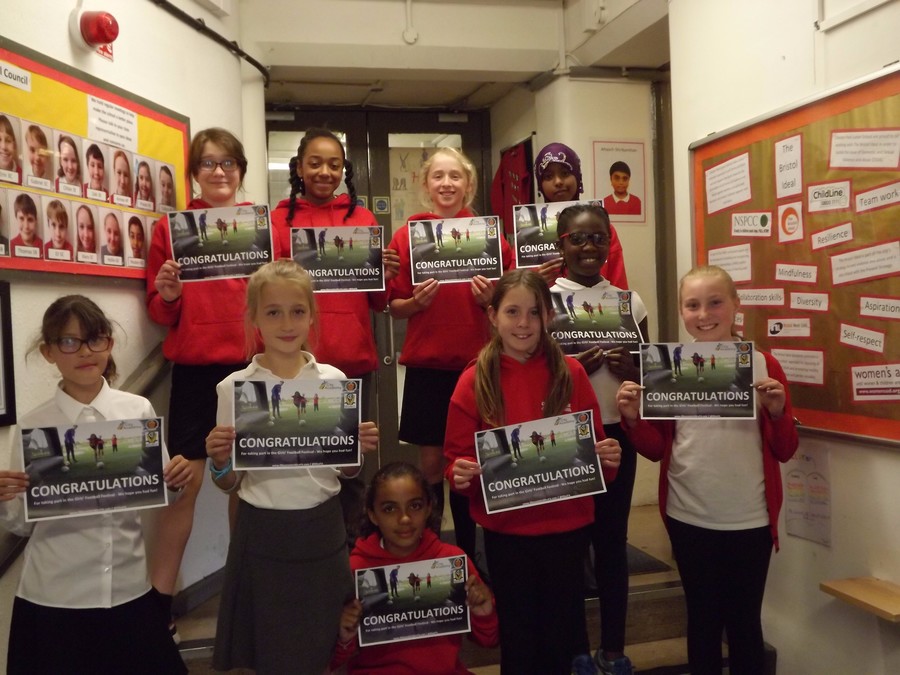 Girl's football tournament at City Academy
On the 27th April, 6 of our year 6 children traveled to Bristol Grammar School Playing fields to take part in the School Games West of England Quick Sticks Hockey tournament. The standard of competition was really high and our children represented us proudly! Here are a few photos of the day!
What is Sports Premium?
The Government is providing funding of £150 million per annum to provide new, substantial primary school sport funding'. This funding is being jointly provided by the Departments for Education, Health and Culture, Media and Sport, and will see money going directly to primary school headteachers to spend on improving the quality of sport and PE for all their children.
The sport funding can only be spent on sport and PE provision in schools.
Examples of how funding should be used:
hire qualified sports coaches to work with teachers

provide existing staff with training or resources to help them teach PE and sport more effectively

introduce new sports or activities and encourage more pupils to take up sport

support and involve the least active children by running or extending school sports clubs, holiday clubs and Change4Lifeclubs

run sport competitions

increase pupils' participation in the School Games

run sports activities with other schools
The Primary PE and Sport Premium funding has been provided to achieve self-sustaining improvement in the quality of PE and sport in primary schools. The focus of spending must lead to long lasting impact against the vision (below) that will live on well beyond the Primary PE and Sport Premium funding.
The Department for Education states its vision for Primary PE and Sports Premium is for:
ALL pupils to leave primary school physically literate and with the knowledge, skills and motivation necessary to equip them for a healthy, active lifestyle and lifelong participation in physical activity and sport.
CHESTER PARK JUNIOR'S OBJECTIVE: To achieve self-sustaining improvement in the quality of PE and sport in primary schools against 5 key indicators:
Click here to view our action plan
The 5 key indicators are:
the engagement of all pupils in regular physical activity – kick-starting healthy active lifestyles

the profile of PE and sport being raised across the school as a tool for whole school improvement

increased confidence, knowledge and skills of all staff in teaching PE and sport

broader experience of a range of sports and activities offered to all pupils

increased participation in competitive sport
Our longer term objectives are:
To introduce activities that increase fitness and health that are carried out on a daily Basis.
To continue to provide a sustained opportunity for children to build confidence and skills as swimmers.
To use sports premium to engage and educate our community in PE through parent and child activities before and after school.
To organise and resource a walking bus for children to get to and from school.
To use sports premium as an opportunity to strengthen cross-curricular links between topic work and PE through dance.
To promote British values across the school through PE by children learning dance from a variety of cultures and places.
To continue to broaden and deepen teachers knowledge, skills and practice in PE through team teaching and CPD with expert coaches.
To promote cycling, scooting and walking to school by children and prents.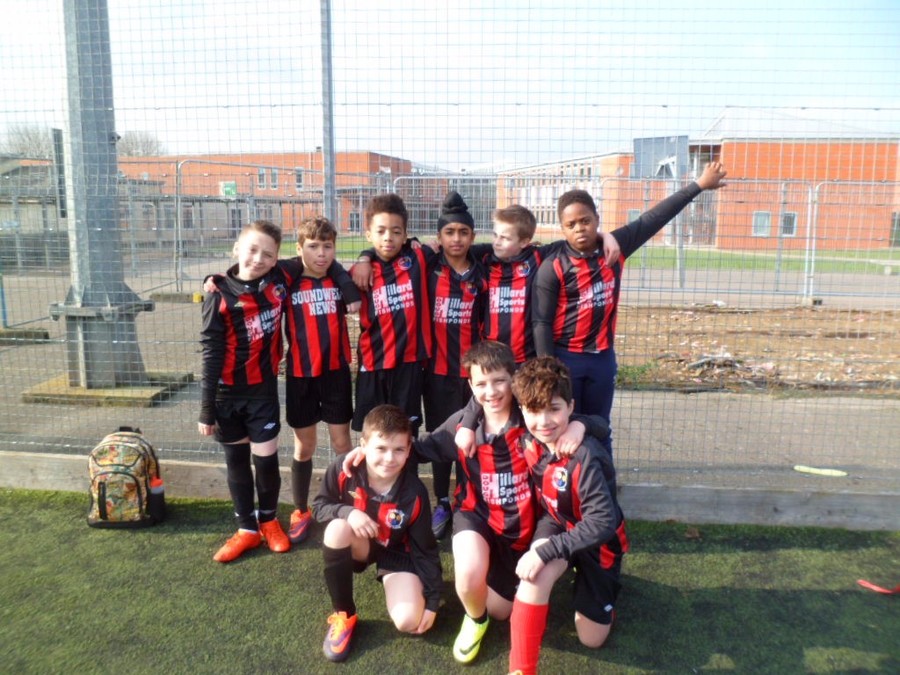 23rd March 2017
Our Football team excelled themselves today placing themselves an impressive second position! Well done especially to Ethan who was noticed by several spectators for his first rate goal keeping skills.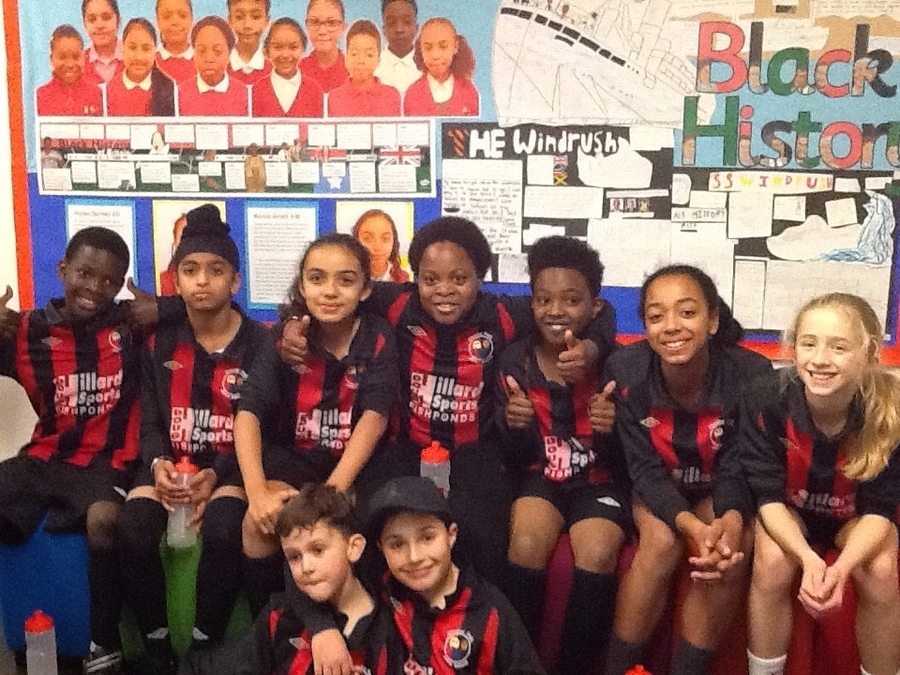 Basketball tournament December 2016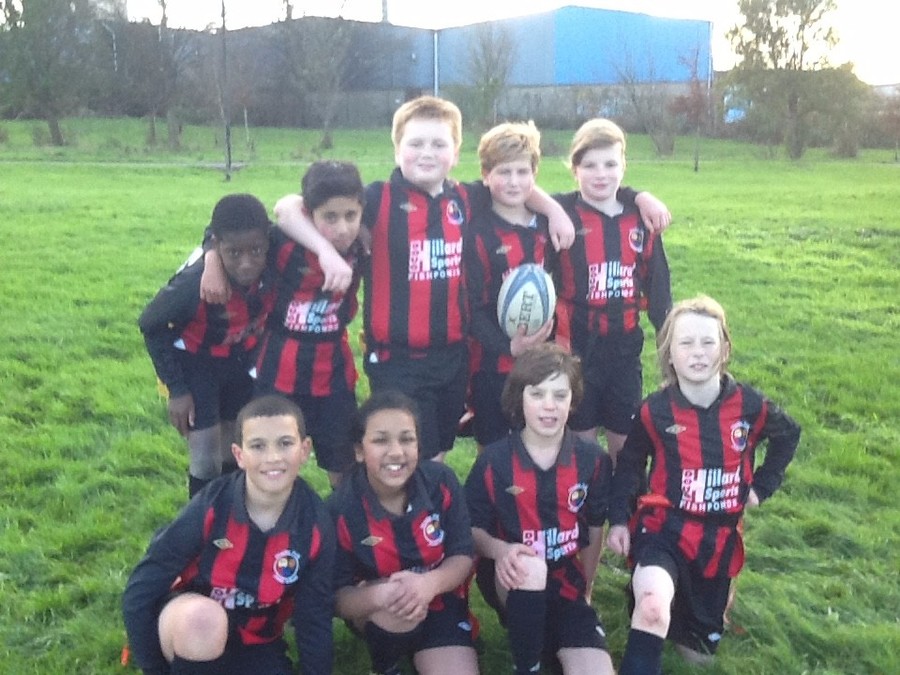 Friday 20th November. At last, the weather allowed our year 6 children to take part in the Tag Rugby tournament at Whitehall rugby club. Over 16 schools took part, and despite not having played tag rugby before, our children played really well!
Below is a summary of the Sport Premium funding allocation for 2014-15
Total amount of PPSG received so far

£8000

Summary of PPSG 2014-15

Objectives of spending PPSG:

1. To improve the quality of P.E. at CPJS

2. To raise the profile and quality of gymnastics at CPJS allowing the children to benefit from high quality coaching from professional gymnastic coaches

3. To provide swimming tuition for Year 3 and 4's

4. Broaden the opportunities for inter school competition

5. To increase children's activity at lunchtimes

6. To improve links with local secondary schools

Item/Project

Cost

Objectives

Outcome/impact

Gymnastic CPD for teachers delivered by Majestic Gymnastics

£45

To improve the quality of provision of gymnastics at CPJS

Improved confidence from staff leading to higher quality delivery. Children receive improved level of gymnastic tuition.

Ongoing curriculum support from Majestic Gymnastics

700

To improve the quality of gymnastics at CPJS as well as ongoing professional development for staff

Positive feedback has led to a programme of planned support in terms 1-2 2015-16

Swimming provision for Years 3 and 4 pupils

£5754

Provide swimming tuition for all Year 3 and 4 pupils

Timetabled swimming provision and swimming

Purchase of Huff 'n' puff equipment and tennis balls for playground use

£240

To increase children's activity at lunchtimes

More opportunities for children to exercise at lunchtimes.

Associate membership of Cabot Learning Federation

£800

To improve links with local schools and to widen opportunities for inter school competition

Regular and varied inter school competitions have taken place.

Curriculum and after school cricket sessions.

Link established with Gloucestershire Cricket Board

£200

Provide high quality cricket coaching for years 5 and 6

Improved quality of provision for year 5 and 6 pupils, and after school opportunities
Please click here for sports premium provision for the last year
9th June 2015 Year 6 Quad kids Athletics- Whitehall
On the 22nd April a team from Chester Park Junior School took part in the area final of the Bristol Sport Tag Rugby Competition. CPJS had done extremely well to reach this tournament as only 12 schools from across Bristol managed to qualify.
As well as playing their games on the Ashton Gate pitch, the children had the opportunity to meet several players from the Bristol Rugby Squad.
Unfortunately, we did not qualify for the quarter finals but all of the children had a fantastic evening. A big thank you to all of the parents and supporters who turned up to cheer us on.
18th March 2015
6D and 3E received gymnastics tuition provided by Majestic Gymnastics. The year 6 lesson focused on apparatus work, whilst year 3 concentrated on floor activities.
Look at our Year 6 team at the Tag Rugby competition on Tuesday 4th March
Rugby tournament March 2017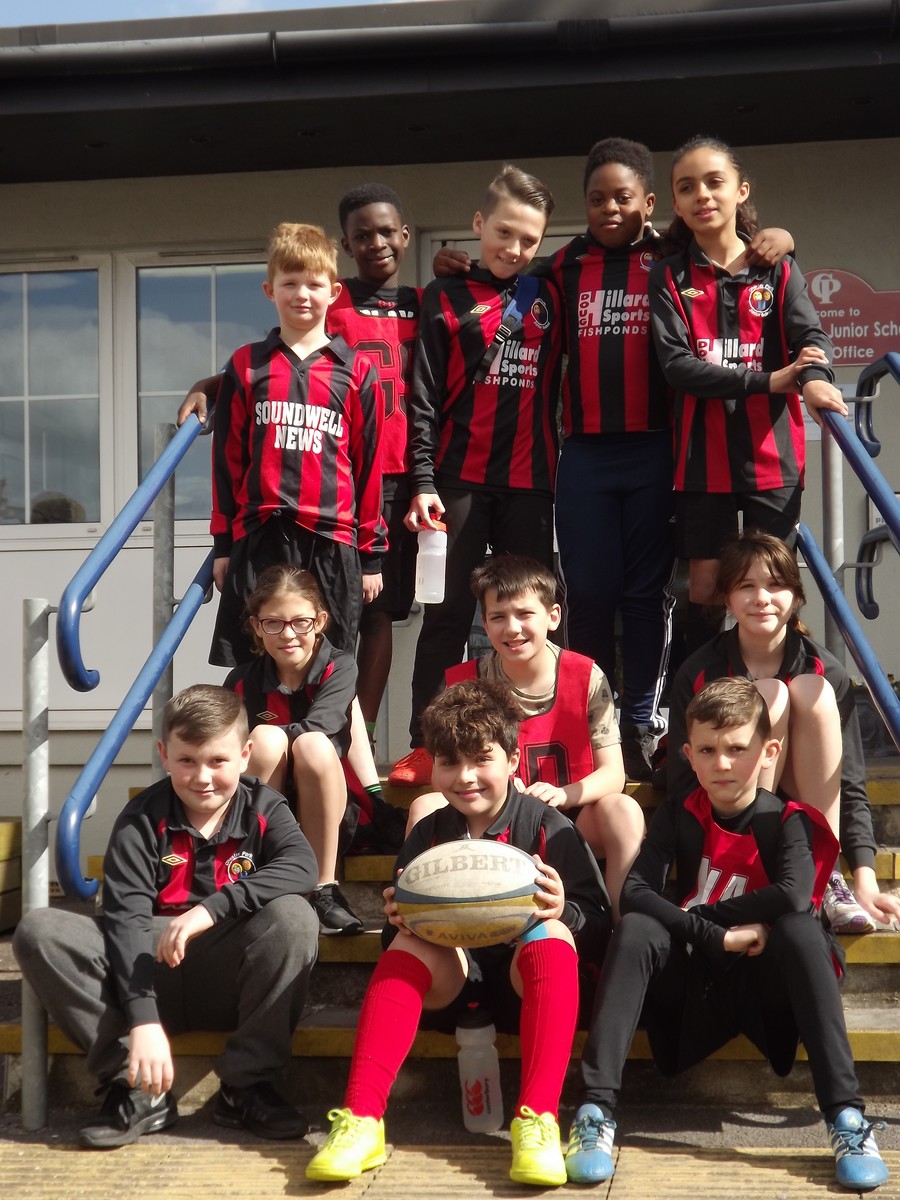 Look in the gallery section to see photos of sporting events here at school.
Children at CPJS enjoy swimming in year 3, and have enjoyed various
sporting tournaments, including Hockey, Netball and Rugby.
PE and school sport
At Chester Park Junior School, PE and school sport is an integral part of school life. All classes have two PE lessons per week which are timetabled in the afternoons.
What the children are learning will vary depending on the age of the children and the time of year.
Provision will also sometimes be amended when the school takes the opportunity to invite a specific sport coach into school to provide a series of sessions (e.g. a cricket coach in the summer).
Provision.
At Chester Park Junior School, the current provision is as follows:
Terms 1 and 2

Terms 3 and 4

Terms 5 and 6

Year 3

Gymnastics

Invasion games

Dance

Games

Gymnastics

Athletics

Year 4

Dance

Invasion games

Dance

Athletics

Gymnastics

Games

Year 5

Gymnastics

Invasion games

Dance

Games

Dance

Athletics

Year 6

Gymnastics

Games

Dance

Gymnastics

Dance

Games

Athletics

Games
Intra-school sport.
This year we are introducing a lot of intra-school competition. This means that all children will have the opportunity to compete against each other in various activities within school time. For example, in Year 6, we are having a gymnastics competition.
Inter-school competition.
Last year Chester Park Junior School took part in a tag-rugby tournament at Whitehall RFC as well as a kwik-cricket competition at Bristol West Indies CC.
This year, with the introduction of Sport Premium funding, we are aiming to participate in more regular competitions in a variety of sports, against other schools.
After school clubs.
At Chester Park Junior School, we are lucky to have members of staff, and parent volunteers who run a variety of after school clubs. Through the course of the year we offer the following after school sports clubs:
Year 3/4 football

Tear 5/6 football

Year 3/4 cricket

Year 5/6 cricket

Year 3/4 tag rugby

Tear 5/6 tag rugby

Table tennis

Netball
Swimming:
In Year 6, Chester Park Junior School, in conjunction with Bristol City Council, carry out Top Up swimming sessions. This is a week long programme aimed at enabling all year 6 children to be able to swim 25 metres, which is the national expectation.
The children receive intensive coaching over the course of the week and it has proved to be a very successful initiative.