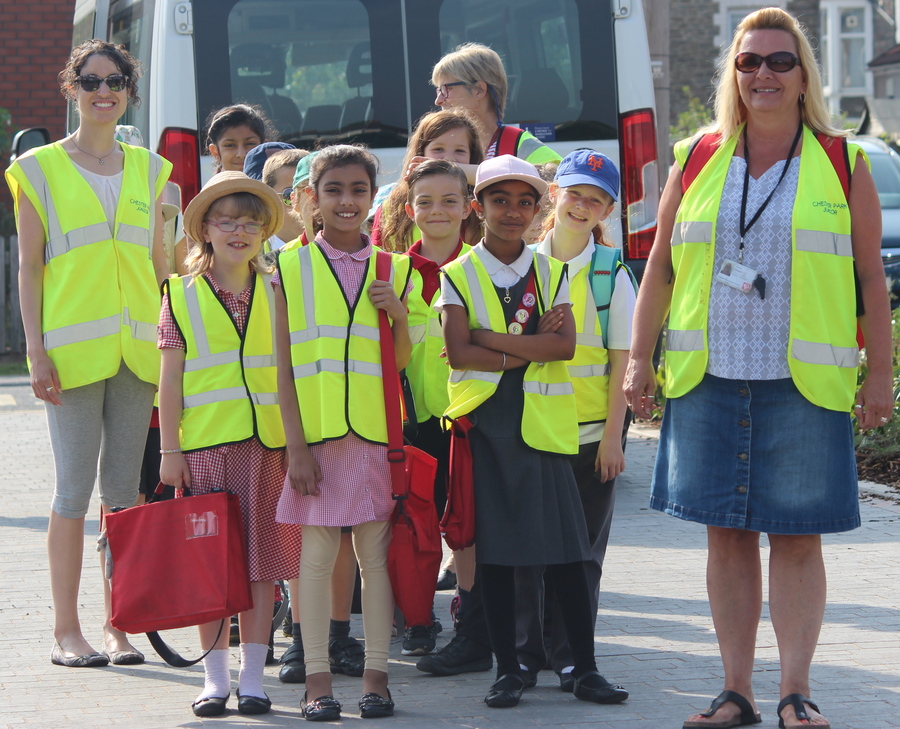 Walking Bus Home/School Agreement
Chester Park Junior and Infant Schools are setting up a Walking Bus with the aim of helping parents with children on both sites to get their children to the relevant school site at the designated times. We also aim to reduce traffic congestion and pollution around the school sites.
These guidelines outline your responsibilities with the Walking Bus.
School will
All staff will wear florescent tabards.
Ensure that the designated (risk assessed) route is followed.
Make sure children are aware of any hazards (cars coming out if driveways).
Ensure children are aware of the expectations regarding behaviour.
Ensure correct ratio of adults to children is followed according to policy.
Parents/Carers will
Parent/carers must inform the school if their child will not be using the Walking Bus that day.
It is the parents' responsibility to take their child to the pick-up points. If a child misses the bus it is the parents' responsibility to take their child to school.
Once the bus has left the pick-up point it is not possible for a child to join. It will remain the parents/carers responsibility to take their child to school.
Ensure their child has the correct outdoor clothing (rain coat in bad weather).
Support the school's policy and guidelines for behaviour.
Children will
Behave sensibly.
Wear florescent tabard (supplied by school).
Listen carefully and follow instructions.
Stay with group.
Carry their own belongings (book bag, packed lunch).
Signed……………………………………………….. Parent
……………………………………………… Child School Infant/Junior Class……………………
……………………………………………… Head teacher